---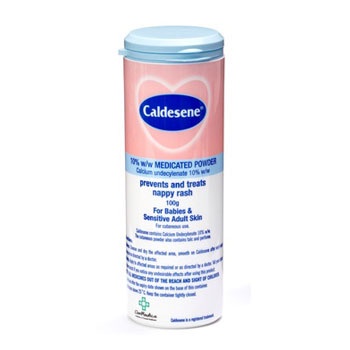 CALDESENE POWDER
---
Description
Caldesene Powder is a medicated powder containing calcium undecylenate 10% w/w. It is used for the prevention and treatment of nappy rash in babies as well as prickly heat rash and chafing. It protects against skin irritations caused by common bacteria and fungi especially in delicate skin folds, which thrive in a moist environment.

Using a powder means you don't need to rub the skin, which can prevent further irritation.


Ingredients
Contains talc and perfume (benzyl benzoate) Do not use if you are sensitive to any of the ingredients.